Ediciones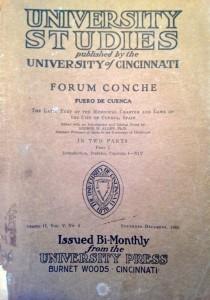 Allen, George H (1909), Forum Conche, Fuero de Cuenca: The Latin Text of the Municipal Charter and Laws of the City of Cuenca, Spain, Cincinnati, Cincinnati University Press.
Ureña y Smenjaud, Rafael de (1935), Fuero de Cuenca. (Formas primitiva y sistemática : texto latino, texto castellano y adaptación del Fuero de Iznatoraf), Madrid, Academia de la Historia.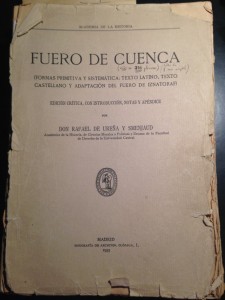 Powers, James F. (2000) The code of Cuenca: Municipal Law on the Twelfth-Century Castilian Frontier, Philadelphia, University ot Penssylvania Press. [Traducción al inglés] Enlace.
[Página en construcción]