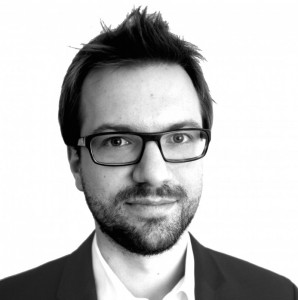 I am Senior Lecturer in the Department of Language & Information Sciences at University of Lausanne, Switzerland. I am also Research Associate on the Language in the Workplace Project at Victoria University of Wellington, New Zealand, where I have been invited as Visiting Scholar and funded by the Swiss National Science Foundation [P2LAP1_155110; CHF 50,300].
My research draws on insights and methods from Pragmatics, Interactional Linguistics and Multimodal Conversation Analysis to investigate epistemic and argumentative stancetaking in various multimodal corpora documenting different ordinary, professional, and institutional settings (see Research interests for more information).
In 2016, I have been awarded by the Swiss National Science Foundation for a 3-year Ambizione project called "E-STAMP : Epistemic StanceTaking from a Multimodal Perspective" [PZ00P1_168033 ; CHF 421,317; 2017-2020].
From 2007 to 2011, I participated also in the European Integrated Project "Language dynamics and management of diversity" [FP6-028702] by analyzing the strategic dimension of code-switching in Swiss tertiary education institutions.
Since 2011, I have been the project leader of IMPACT, funded by the University of Lausanne [CHF 105,000]. The goal of IMPACT is to develop an easy-to-use web interface for consulting, transcribing and analysing audiovisual data (more information is available here: www.unil.ch/impact).