Goastellec G., 2020, Production de l'Université, Production de la Société. Sociologie de l'accès à l'Université depuis le Moyen Âge. Paris. Institut d'Étude Politique. HdR.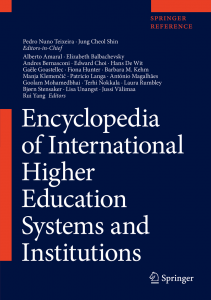 Teixeira P., Shin J.C., Amaral A., Bernasconi A., Balbachevysky E:, CHoie E., Goastellec G., Hunter F: Kehm B., Klemencic M., Langa P., Magalhaes A., Mohamedbhai G., Nokkala T., Rumbley L, Stensaker B:, UNangst L., Välimaa J., De Wit H-, Yang R. (Eds.) (2020, online 2017), The Encyclopedia of International Higher Education Systems and Institutions. The Netherlands, Springer (personal edition of the section « HE and its communities », around 50 articles.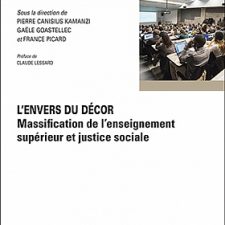 Kamanzi C., Goastlelec G., Picard F. (Eds.), 2017. L'envers du décor, Massification de l'enseignement supérieur et justice sociale. Québec. Presses de l'Université du Québec.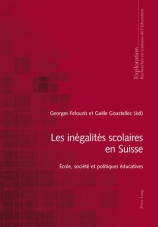 Felouzis G., Goastellec G., (Eds), 2014, Les inégalités scolaires en Suisse. Ecole, société et politiques éducatives. Genève, Peter Lang.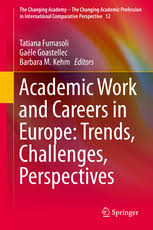 Fumasoli T., Goastellec G., Kehm B., (Eds), 2014, Academic work and careers in Europe: trends, challenges, perspectives. The Netherlands. Springer.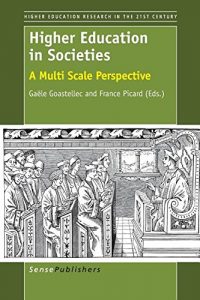 Goastellec G., Picard F. (Eds), 2014, Higher Education in Societies. A Multi Scale Perspective. Rotterdam. SensePublishers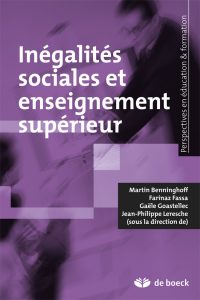 Benninghoff M., Fassa F., Goastellec G., Leresche J-P (Ed), 2012, Inégalités sociales et enseignement supérieur, DeBoeck, collection Perspectives en éducation et formation".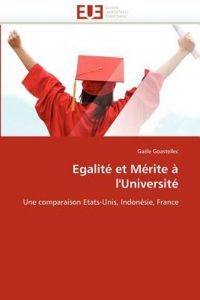 Goastellec G., 2011, Egalité et Mérite à l'Université, Sarrebruck, Editions Universitaires Européennes. ISBN 978-613-1-58573-9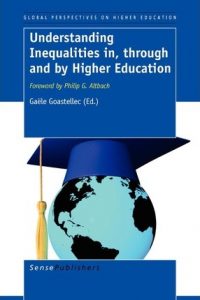 Goastellec G. (Ed.), 2010, Understanding inequalities in, through and by higher education. Rotterdam, Global Perspectives on Higher Education, SensePublishers.
Special issues
Goastellec G., Resnik J., (2019), Entre le global et le local : Enjeux épistémologiques et méthodologiques des analyses comparatives. SociologieS.
Goastellec G., Valimaa J., (January 2019) Inequalities in access to Higher Education and degrees: methodological and theoretical issues, Social Inclusion., vol.7, N°1.
Goastellec G., Losego P., Levasseur L., (2016, paru 2017), Les sociologues de l'éducation et le passé, Education et société., vol.38, N°2.
Goastellec G., Barrault-Stella Lorenzo, (2015), Ce que la sociologie et la science politique font à l'éducation. Education et Société. Vol.36, N°2