I love the cello, and play in amateur quartets when I have time. In Oxford, I have my great-grandfather's old French cello, with which he founded the Dumfries Municipal Orchestra in the 1930s. In Lausanne, I play a new cello, made for me by M. Hans-Martin Bader, a farmer who still ploughs with horses, who is also a master luthier, in Premier sur Romainmôtier. An excellent Parisian archetier, M. Edwin Clément, also made me a beautiful bow, so now I have no more excuses for playing badly.
I also like rambling and bird-watching. This is a photo of a Lammergeier, or Gypaetus barbatus, photographed by Roelof Overmeer, on an English Dept alpine walk. This enormous vulture has a wingspan of up to 9 feet.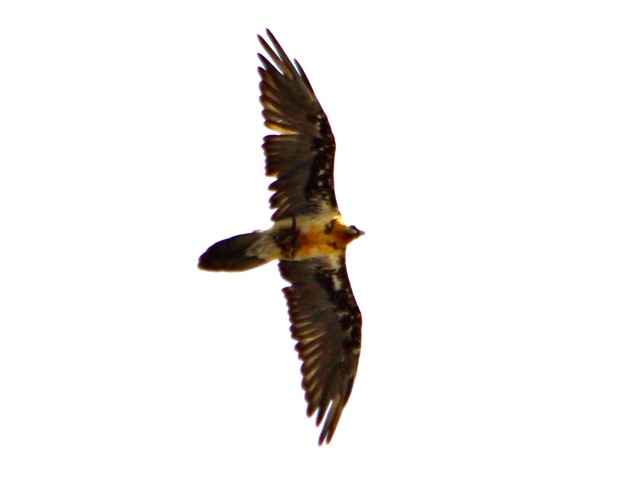 Back home in Iffley, Oxford, the village where I was born, we are trying to save the remaining 4 acres of green fields from useless, overpriced housing development. These fields date back thousands of years, and are home to many wild creatures, including a riot of birds, deer, foxes, muntjac, an otter, and a thriving badger sett, with a rare white badger we have named Luna. She was born in 2021 (see above), and is a teenager in 2022 (below).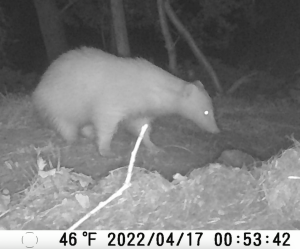 You can find a small film about Luna, made with love by me and my friends Peggy Seeger (folk singer) and Nicolas Brown (wildlife film director): https://vimeo.com/674217614
And there's a petition to save Luna, and the whole badger sett, here: http://www.change.org/lunawhitebadger