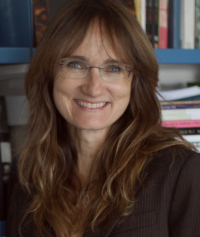 Hello and welcome!
As Professor of American Literature and culture in the English Department at the University of Lausanne, I teach a range of courses on 19th, 20th and 21st century American literature, film and history. Born in Warsaw, Poland, I grew up in Los Angeles, California, and moved to Switzerland in 1994. After living and working in Geneva for 12 years, I have been teaching at UNIL since 2006.
My areas of specialization are cultural studies, critical theory, gender and queer theory, the affective and cultural work of genre (including melodrama, the Gothic and adventure narratives), war narratives, and African American literature, history and culture. I have a strong background in Film Studies and work with cinema as well as visual culture and literature.
In recent years I have taught and researched the role of genre in the emotional and ideological work of representations of war, especially in the representation of death in combat. The monograph that came out of this research, Combat Death in Contemporary American Culture: Popular Conceptions of War Since World War II, has just been published by Lexington Books. In it, I argue that melodrama and the adventure genre are both often used to render military death and military violence meaningful and attractive in a way that renders warfare perennially attractive in American culture. Combat maintains an allure of noble and/or righteous service to the collective; killing is often depicted as an important rite of passage for mature masculinity, and dying in combat is justified as a worthy sacrifice for the national good, regardless of the actual context and purpose of the military action. Popular culture and film are primary vectors of these kinds of jingoistic narratives but they can be found in literature, visual art and non-fiction as well. My book aims to demystify the aesthetic and narrative devices that prevent us from seeing military violence (especially when deployed in wars of occupation and resource acquisition, as in Vietnam, Iraq, Afghanistan) with honesty and compassion. See the short video interview about the book embedded below (I speak in French but there are English subtitles).
A recurring question that motivates my research is how art, literature and language can be used to promote social justice and a more sustainable future — and I have as a result been increasingly concerned with environmental issues, and have come to realize that our dependency on oil, accelerating environmental degradation and what some scholars call 'ecocide' go hand in hand with American militarism, imperialism and war culture. My next research project will focus on these issues and especially the role of narrative and language in shaping our responses to this planetary crisis.
Upcoming Events in Spring 2022 in the English Department:
My latest book is out! see below:
https://rowman.com/ISBN/9781793634955/Combat-Death-in-Contemporary-American-Culture-Popular-Cultural-Conceptions-of-War-since-World-War-II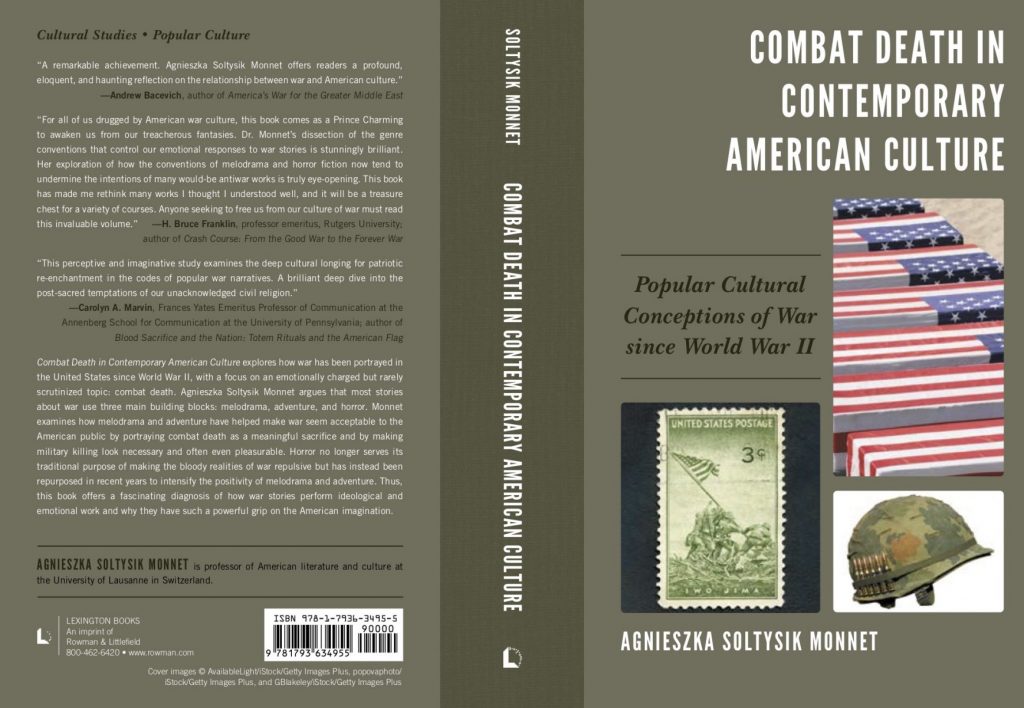 ---
THE AMERICAN STUDIES SPECIALIZATION PROGRAM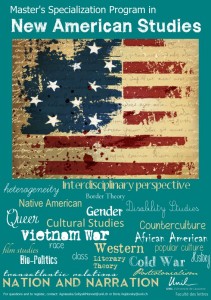 The American domain of the English department at UNIL offers a Master's specialization program (a 30 credit program added to the 90-credit MA) in New American Studies.
Students who have completed their 30 credits in their second branch of study and plan to write a mémoire on an American topic and wish to do the SPEC program can sign up by writing me (and Boris Vejdovsky) an email:
agnieszka.soltysikmonnet@unil.ch
boris.vejdovsky@unil.ch
Click here for official link to information page in French.
New American Studies info in English
Click here for article on AmericanStudies_Uniscope_584