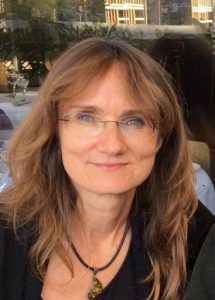 Hello and welcome!
As Professor of American Literature and culture at the University of Lausanne, I teach a range of courses on 19th, 20th and 21st century North American literature, film and history. Born in Warsaw, Poland, I grew up in Los Angeles, California, and moved to Switzerland in 1994. After working at the University of Geneva for 12 years, I have been teaching at UNIL since 2006. All these different cultural backgrounds contribute to my interest in understanding how culture — and countercultures — shape the stories we tell and the language in which we tell them.
My areas of specialization are cultural studies, critical theory, gender and queer theory, the affective and cultural work of genre (including melodrama, the Gothic and adventure narratives), war narratives, and African American literature, history and culture. I have a strong background in Film Studies and work with cinema as well as visual culture and literature. My first monograph was on the American Gothic in 19th century American literature, with a focus on how the Gothic allowed for complex investigations of gender, race and sexuality in the works of authors like Poe, Hawthorne, Melville, James and Gilman. My last monograph also had a genre approach, this time to war narratives in post-WWII American culture, looking at a broad range of literature, film and visual art, in order to argue that the way war stories are told in the US is usually through the formulas of melodrama and adventure, both of which portray military violence as meaningful and attractive, as well as the horror genre which is traditionally antiwar.
A recurring question that has motivated my research is how art, literature and language can be used to promote social justice and I have as a result been increasingly concerned with ecological issues. My current research (and much of my teaching) focuses on these issues and especially the role of narrative and language in shaping our responses to this planetary crisis.
Just published and available online: my co-edited volume on 'The Ecological Future' with Christian Arnsperger
https://czasopisma.uni.lodz.pl/textmatters/issue/view/1228
Upcoming Events in Fall 2023 in the English Department:
Previous events: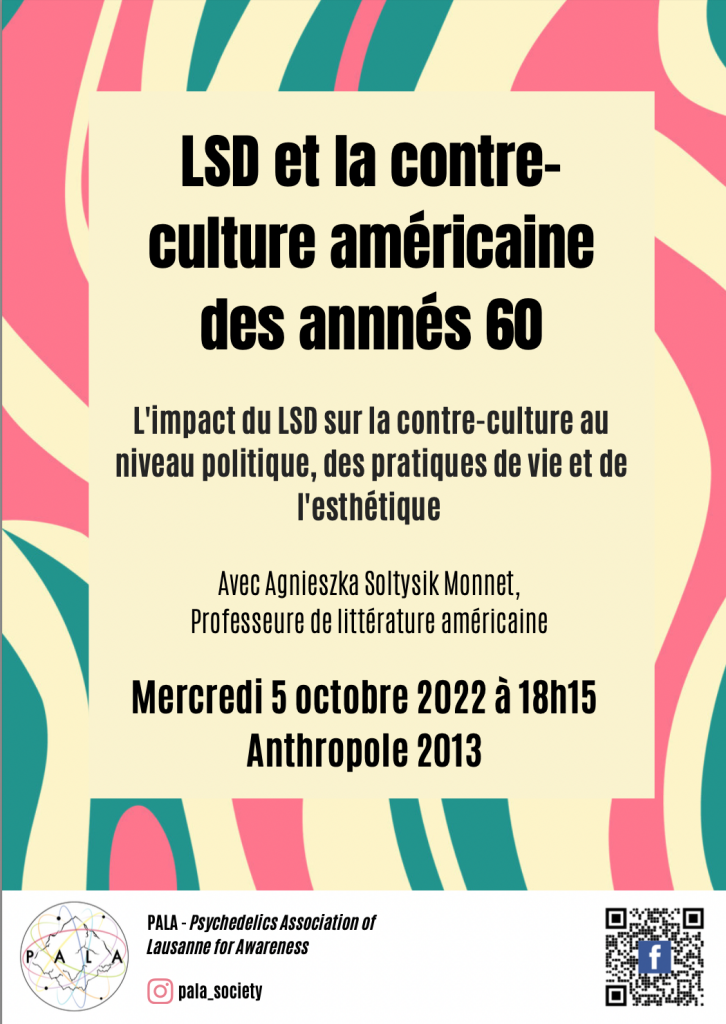 Writing War Conference, Nov. 11 & 12
Other recent Events:
My latest book is out! see below:
https://rowman.com/ISBN/9781793634955/Combat-Death-in-Contemporary-American-Culture-Popular-Cultural-Conceptions-of-War-since-World-War-II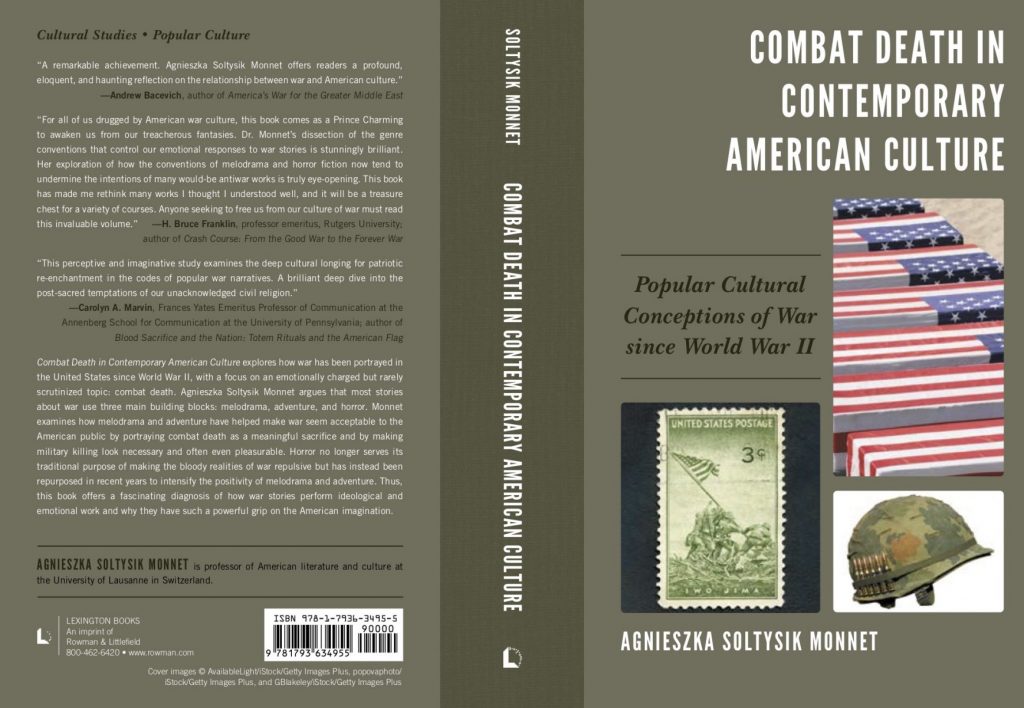 ---
THE AMERICAN STUDIES SPECIALIZATION PROGRAM
The American domain of the English department at UNIL offers a Master's specialization program (a 30 credit program added to the 90-credit MA) in New American Studies.
Students who have completed their 30 credits in their second branch of study and plan to write a mémoire on an American topic and wish to do the SPEC program can sign up by writing me (and Boris Vejdovsky) an email:
agnieszka.soltysikmonnet@unil.ch
boris.vejdovsky@unil.ch
Click here for official link to information page in French.
New American Studies info in English
Click here for article on AmericanStudies_Uniscope_584